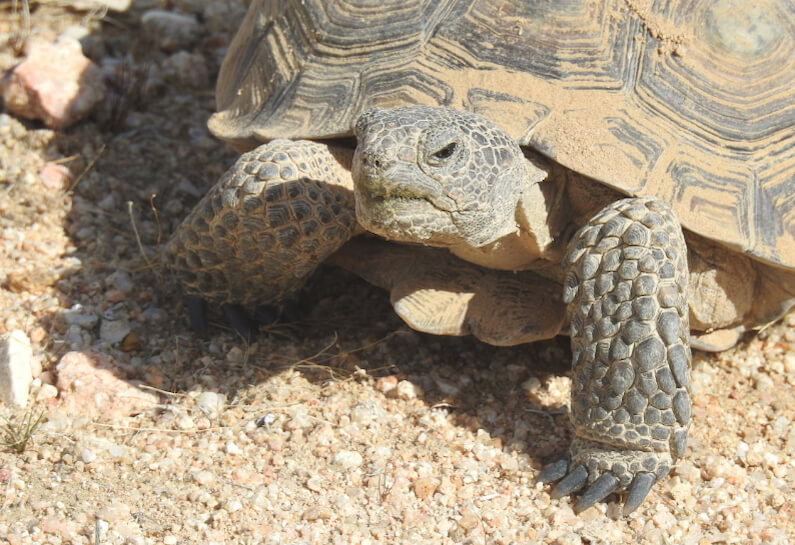 Tortoise Awareness & Invasive Species Awareness
Please don't touch wild desert tortoises. Let them be wild.
DESERT TORTOISES ARE PROTECTED UNDER FEDERAL LAW
Desert Tortoises are protected under the federal Endangered Species Act as a threatened species. Under the Endangered Species Act, it is illegal to harass, harm, pursue, hunt, shoot, wound, kill, trap, capture or collect, a wild desert tortoise.
TORTOISE AWARENESS BEST PRACTICES FOR OHV USERS
Look underneath your tires for desert tortoises before moving your vehicle.
If you see a desert tortoise in the wild, leave it alone, let it be wild.
Take pictures of desert tortoises, and enjoy from afar.
Thank you for not handling or disturbing desert tortoises.
Their survival depends on it.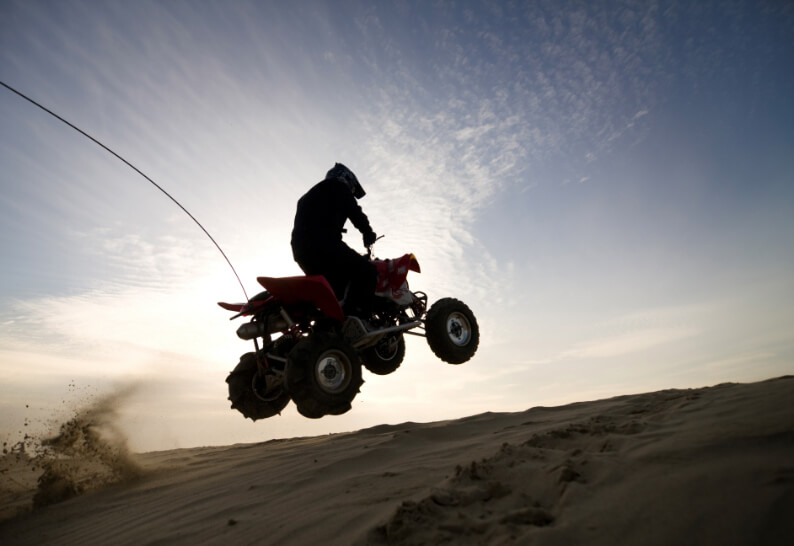 NON-NATIVE SPECIES AWARENESS
Don't give weeds a free ride!
Invasive weeds compete with native plants and animals and result in more frequent and intense fires. Washing off your OHV will help prevent the spread of non-native weeds.
BEST PRACTICES FOR OHV USERS TO MINIMIZE THE SPREAD OF WEEDS:
Stay on designated routes and trails.
Clean vehicles by washing the undercarriage and brushing all dirt and mud off tires before entering and exiting a recreation site.
Clean boots and other gear that can carry dirt and seeds before moving to new areas.
Thank you for staying on designated routes and trails and
cleaning your vehicle.
For more information, please visit MojaveMax.com.