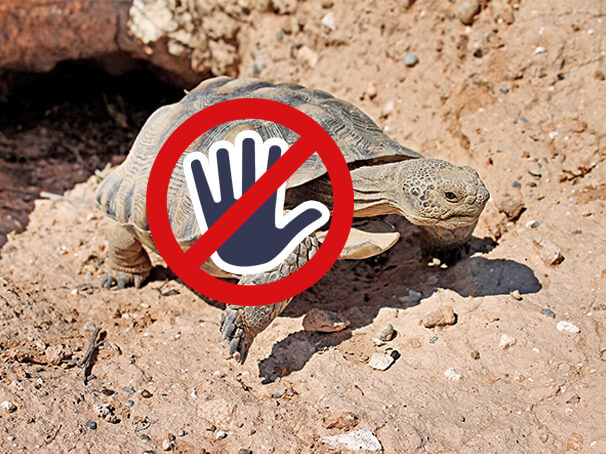 Tortoise Awareness
Please don't touch wild desert tortoises. Let them be wild.
DESERT TORTOISES ARE PROTECTED UNDER FEDERAL LAW
Desert Tortoises are protected under the federal Endangered Species Act as a threatened species. Under the Endangered Species Act, it is illegal to harass, harm, pursue, hunt, shoot, wound, kill, trap, capture or collect, a wild desert tortoise.
TORTOISE AWARENESS BEST PRACTICES FOR OHV USERS
Thank you for not handling or disturbing desert tortoises. Their survival depends on it.
---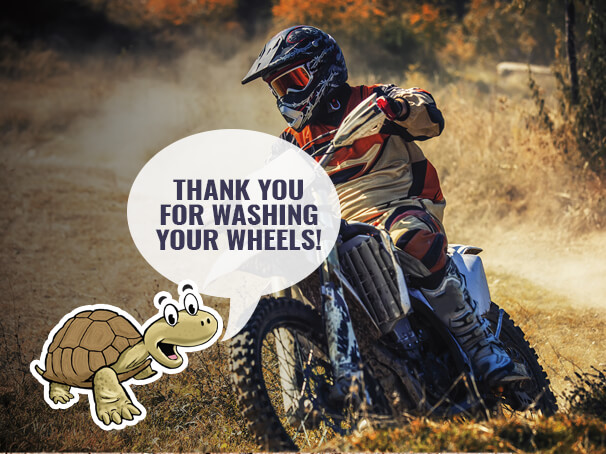 NON-NATIVE SPECIES AWARENESS
Don't give weeds a free ride!
Invasive weeds compete with native plants and animals and result in more frequent and intense fires. Washing off your OHV will help prevent the spread of non-native weeds.
BEST PRACTICES FOR OHV USERS TO MINIMIZE THE SPREAD OF WEEDS:
Thank you for staying on designated routes and trails and cleaning your vehicle.
---
For more information, please visit MojaveMax.com.